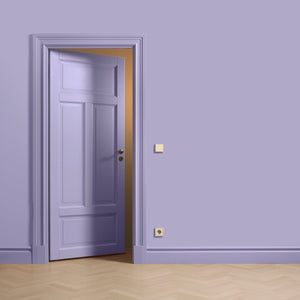 Bathroom Paint Purple 02
Purple is trendy in interiors right now, but it's actually a classic colour that was long exclusive to royalties. Purple 02 is our favorite shade of purple. Combine with our matching tiles, faucets, showers and bathroom furniture.
Calculate how many liters of paint you need for two coats by dividing the number of square meters of the surface by 3.5. Choose jar size or colour sample below.
Matching products