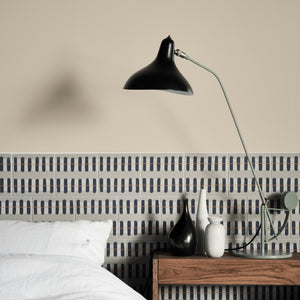 Wall Paint Greige 02
Greige 02 is a light and airy shade with a grey base and warm undertones. Our fully matte wall paint provides a velvety surface that is scratch-resistant and washable. Suitable for painting both walls and ceilings indoors. Combine with our matching wood paint and furniture.
Calculate how many liters of paint you need for two coats by dividing the number of square meters of the surface by 3.5. Choose jar size or colour sample below.
Matching products